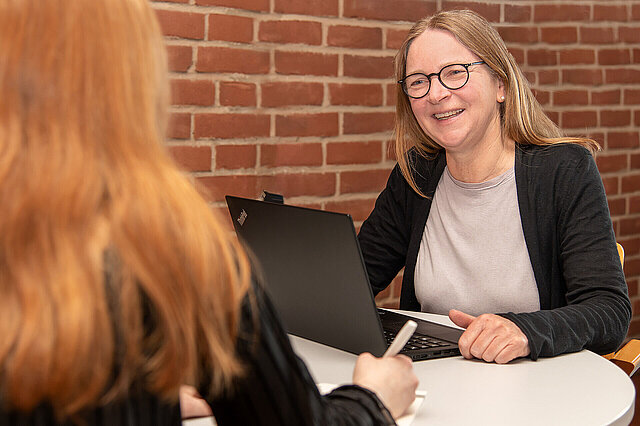 Do you need to prepare a term paper or dissertation but don't know where to find suitable literature? Or have you already performed a search but are unsure whether your search was sufficiently comprehensive?
Our librarians can help.
During a 20-minute WebEx session, our experts can show you suitable tools for your individual research and help you to develop search strategies for your chosen topic.
Please state the topic of your written work and indicate what you require advice about when you book.
This service is aimed at all ULB users with a valid library or HHU card, who are preparing written work. You'll need a PC with internet access.
Did you not find your subject in the list?
Then have a look at our subject information website. You'll find the contact details of the person responsible for your particular subject there, along with lots of useful information about research in your subject area.
Once you register via the appointment booking system, you'll be sent a link to access WebEx. Please use this link to log in shortly before the time arranged for your individual consultation. You can type questions in the chat window or use your microphone to ask them.
Please book your appointment at least two days in advance. Consultations only take place during the week.
You can use Webex via your browser; you do not need to install the Webex app.
See here for information about the processing of personal data by Webex.